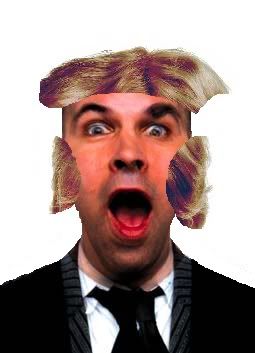 I had a whole column planned this week about "The Complete History of Earwigs in Comics," but as my agent pointed out, emphatically and with much passion, "Readers don't like earwigs." There's no accounting for taste. To sum up the article in brief: "there aren't many."
We must note the passing of Ralph McQuarrie and Jean "Moebius" Giraud, two of the finest concept illustrators ever to raise pen to paper.  The Forbidden Planet keeps a pretty good stock in movie art books, concept art and other illustrative tomes of nifty drawings. Help yourself get over these sad passings by reminiscing with friends over some collections of their finer stuff.
They say famous people die in threes…I wonder if concept artists count as famous? If they do then H. R. Giger and Geoff Darrow better look both ways before they cross the street. There's not that many famous concept artists left!
THIS WEEK


Buffy Season 9 #7 hits the shelves when we see print. YEARS ago a new Buffy would have been Earth shattering news, but it seems the ardor has cooled. I might pick this one up…it promises to have Spike and "Big Changes for our Slayer."
I have NEVER plugged an Aspen book in my life, but I'm intrigued by the premise of Dead Man's Run, which has a reprint of #2 and a new #3 out this week.  In Dead Man's Run a cartographer dies and goes to Hell to find the afterlife is like a fiery, maximum-security prison. Dead set on a jail-break, our "hero" is trolling hell to find the toughest dead scofflaws to assist his scheme.  Sure, sounds fun! Continue reading →