Well, sir, there's nothing on Earth
Like a genuine,
Bonafide,
Electrified,
Six-car
Tronorail!
Greetings, Programs!  Personally, it's been a tough week, so please forgive me my second Tron Legacy related post in four days.  Gotta go with what brought a smile to my face today.
First, the new teaser trailer for the film released earlier in the week.  It features Bruce "The Box" Boxleitner returning to the role of Alan Bradley/TRON, a return to Flynn's Arcade, a classic Tron stand-up featuring the ENCOM logo, a Recognizer, Light Cycles, and Oscar-Winner Jeff Bridges as CLU (the purported villain of the film and CG-enhanced to look like Bridges ca.1990) and as Kevin Flynn ca.2011.
Let's take a look: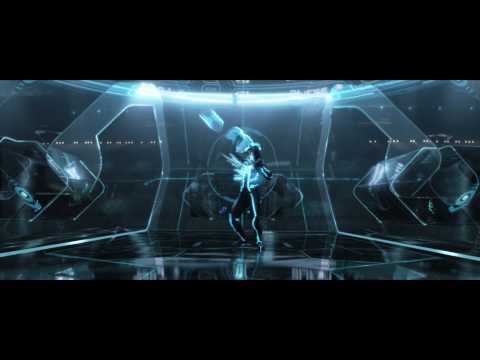 …And second, Disney World is emblazoning Epcot's monorail with Light Cycles and jet walls.
"Is there a chance the track could bend?"
"Not on your life my Hindu friend!"
END OF LINE.