This has been the easiest column to write of my long career…because I didn't write it! OR DID I?! No, I did not, but my CLONE did! That's right, in order to better multitask I have developed a clone-o-matic so that all of my necessary daily tasks (sweeping up the cave, writing my columns, eating, etc.) can be performed while I engage in weightier pursuits…like finally finishing Zelda II: The Adventures of Link. That game is tough!
So let's just review this document my clone has passed in…we'll call him CLunkiedev. *Puts on reading glasses, clears throat* Ahem.
GOOD FOR YOUR EYES
Well, I already have to step in to editorialize. Clunkie's written here "Darhrazz 8" and then a sort of squiggle. Due to me taking this particular clone out of the tank a little early his hands aren't strictly speaking hands…he can grip but his nailless fingers are sort of boneless and stumpy. I think IT is trying to recommend Dark Horse Presents #8 which, on top of some great new stuff from Brian Wood and Howard Chaykin promises to have a Hellboy B.P.R.D. tie-in story. It's a good book to cover.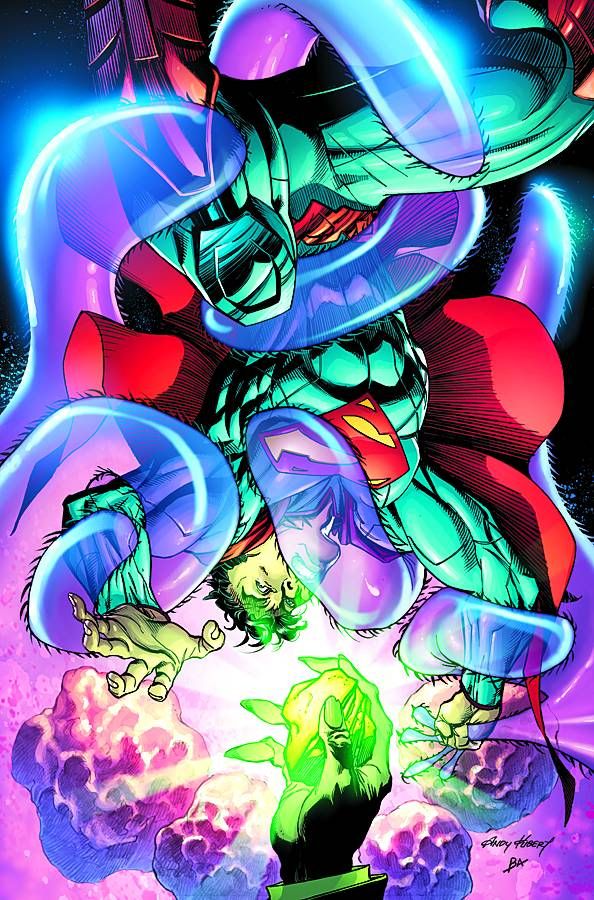 Speaking of which, Clunkiedev has scribbled a sort of moist rectangle with a Superman symbol, the number 6 and a big "X" through it. I think It is as disappointed in the cover to Action Comics #6 as I am…sort of a green and purple blob in which Superman is stuck as though in a Japanese tentacle manga. It reminds me of Clunkie's forehead…see eyelashes are really hard to clone, and they came out all…never mind. AC #6 has a lousy cover, but I'm sure Grant Morrison's superlative writing on these Super-books will be top notch.
Two covers that leap off the shelf are Fear Itself The Fearless #8 and The Twelve #9! Fear Itself The Fearless is the spin off series from last summer's Fear Itself event. Good  Marvel fun. The cover, however, is the best Art Adams has to give! Amazing perspective, detail and poses as only Adams can deliver. Continue reading →