This Saturday June 25th at midnight, everybody's favorite cult film podcast Junk Food Dinner presents another lost classic at Brooklyn's Spectacle Theater.  This time around we are treated to Mike B. Anderson's 1986 Alone in the T-Shirt Zone.  If you like weird flicks this is a must, trust me.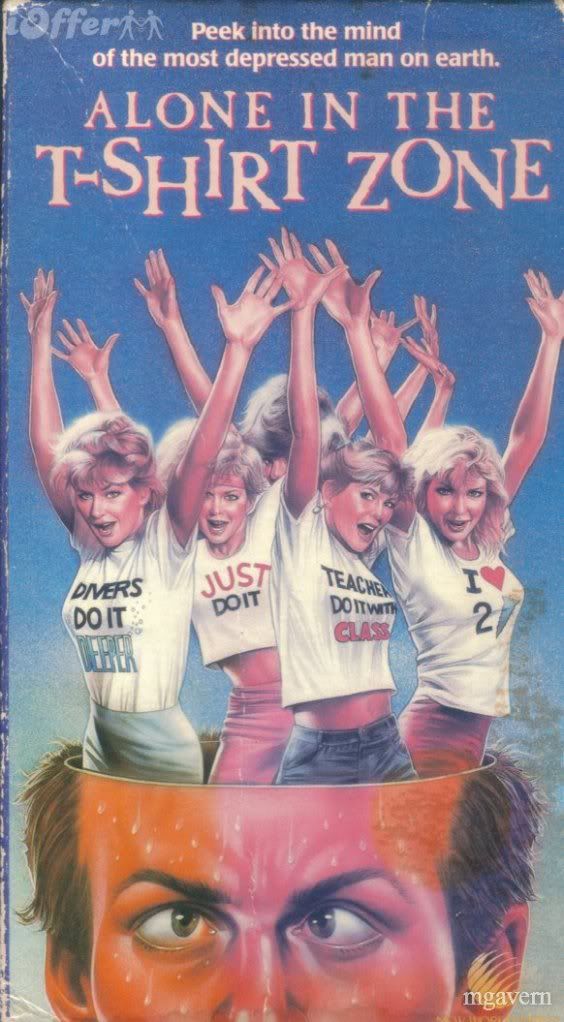 They are also gonna have some sweet T-Shirts available.
Here are the details one more time.
Junk Food Dinner presents:
Alone In The T-Shirt @ The Spectacle Theater
Saturday June 25th, Midnight
124 South 3rd Street, between Bedford Avenue and Berry Street.
Williamsburg Brooklyn, New York