Wednesday July 13th from 6:30 – 8:30 come celebrate the DVD release of Model Hunger at Forbidden Planet NYC!
One of our favorite companies, Wild Eye Releasing is putting out the feature film directorial debut of Debbie Rochon, one of our most favorite people in the world, and we're gonna have a release party of epic proportions to celebrate!  Just look at this guest list…
Debbie Rochon – Director
James Morgart – Writer, Executive Producer
Mary Bogle – Star
Voltaire – Star
Kaylee Williams – Star
David Marancik – Star
Michael Thurber – Star
Carmine Capobianco – Star
Suzi Lorraine – Star
You probably know Debbie from at least one of her two hundred plus roles (you read that right… TWO HUNDRED PLUS – that means more than two hundred). In fact IMDB currently boasts 246 acting credits. She's been directed by a countless number of independent auteurs, so it's about time she got behind the camera to give us her visceral vision. I'm sure anyone who has been directed by the likes of Lloyd Kaufman or Chris Seaver has said to themselves… "I can do that!" and we here at FP are glad that Debbie did.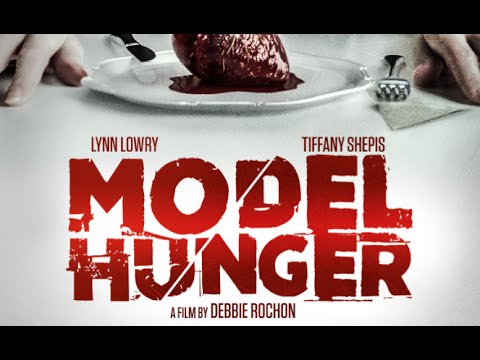 Former model and actress Ginny (Lynn Lowry) had been cast aside by the modeling industry when she was a young woman due to her body type – and she didn't take the rejection well. When new neighbors Debbie and Sal move in, they begin to notice strange things happening, as the list of missing young women begins to grow. What has Ginny been doing in her basement all these years, and can she be stopped'
So come down to Forbidden Planet to celebrate the release of Model Hunger and get your copy signed by a whole slew of people! Wait… what's that you say? You can't make the event but you really want to support  independent cinema and grab an autographed copy of Model Hunger. Well don't you worry your pretty little head. Forbidden Planet is now taking pre-orders for signed copies! All you gotta do is order your copy now and we will make sure that director Debbie Rochon as well as all cast and crew members in attendance sign your copy at the event before we ship it out to you. This way you can reap all the benefits of attending this killer event without even putting your shoes on.
What: Model Hunger DVD release party and signing.
Who: Debbie Rochon, James Morgart, Mary Bogle, Voltaire, Kaylee Williams, David Marancik, Michael Thurber, Carmine Capobianco, and Suzi Lorraine
When: July 13th 6:30 – 8:30
Where: Forbidden Planet NYC 832 Broadway NYC
Why: Support independent cinema!
Click right HERE to pre-order signed copies.