Doctor Who Seeds of Doom 2 Pack Forbidden Planet NYC Limited Exclusivity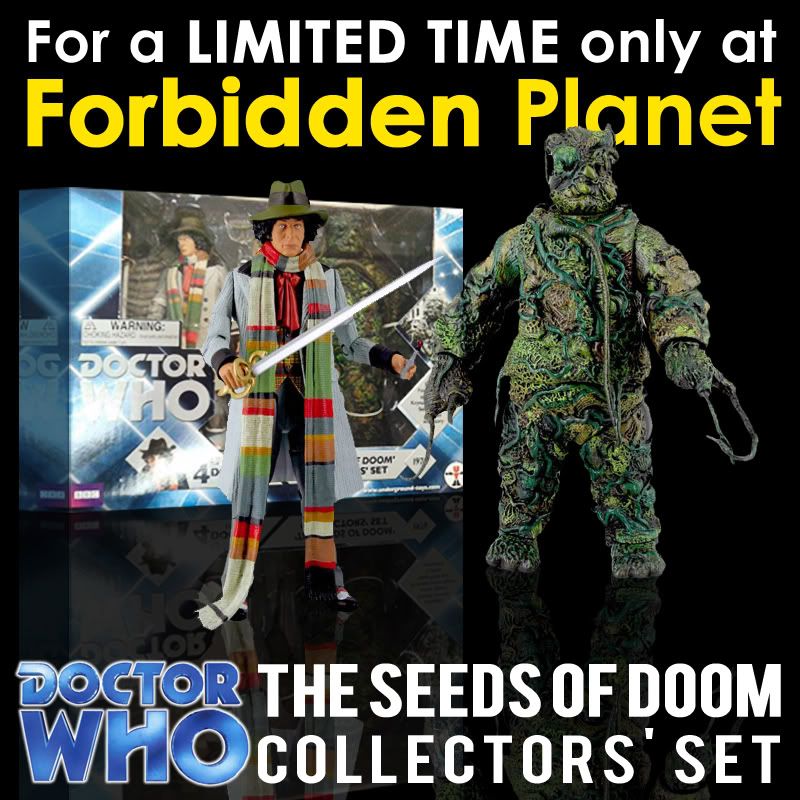 FPNYC has an exclusive  on this 2-pack of the Doctor and the Krynoid creature from the classic episode Seeds of Doom for a limited time. That's right. We'll have these before anyone else in the United States.  Releases in-store and ships for March 23 2012.  You can pre-mail-order yours today here!
The set includes both figures, plus two seed pods, a sonic screwdriver, and a neat cutlass for trimming some Krynoid hedges!