Saturday, October 1st: NIGHT OF THE DEMON and More!
Saturday, October 1st, Midnight,
124 S. 3rd St.
$5 gets you in…
…but do you dare?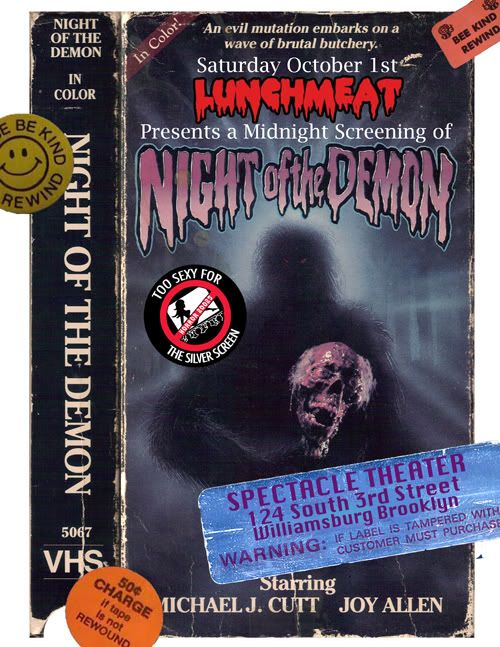 Lunchmeat VHS Fanzine & Horror Boobs present a triple feature to rip out your guts! Hoohah!

We're back at the Spectacle Theater in Brooklyn, NY to bring you the ultra-eerie and totally underrated euro thriller Messiah of Evil, the gotta-see grindhouse classic Driller Killer and a very special midnight presentation of the sasquatchploitation trash gem: Night of the Demon! This is the UNCUT VHS version! Too cool!

The Spectacle Theatre is located at 124 South 3rd & Bedford Ave in Brooklyn and the show begins at 7:30 P.M. on Saturday, OCT 1 – Come on down and get WEIRD!