Millions of years of evolution have just become mankind's worst nightmare.
While on a trip to a video store that has decided to close its doors after nearly 25 years in the business, I finally found a VHS copy of the 1994 Gary Jones' giant killer insect flick Mosquito, and about 80 other tapes for that matter.  See how I turned a negative thing into a positive, even if the positive is for a selfish reason… Life is too short for splitting hairs, right?
From Sci-Fi Master, Andre Blay, Executive Producer of "The Blob", "Prince of Darkness", and "They Live" and the special effects team of "Batman Returns", "Evil Dead III", and "Darkman", comes nature's most horrifying thriller!
Now that's right from the box.  Dropping names of people I didn't even know were involved in movies I love.  I don't know if I should be confused about the Evil Dead III thing or if I should feel glad like I'm in on a secret.  I've been hoping to see this film since it was recommended to me by ex FP employee, Zane, during a conversation about the film Ticks.  Ok, lets get back to the box…
In the terrifying tradition of Alien and Predator comes Mosquito, a spinetingling tale of an alien force that transforms tiny insects into monstrous mutants with a lust for human blood.
I'm gonna stop there, cause the description goes on a little too long and starts making less and less sense.  Unlike the movie, which is nonstop fun.  It's packed to the gills with gooey insect action and mind blowing science fact.  The box also completely disregards any mention of star Gunnar Hansen, Leatherface of Texas Chainsaw Massacre fame. Blame it on the Gamma Rays, or was that the Alpha Rays, anyways…
Check out the trailer.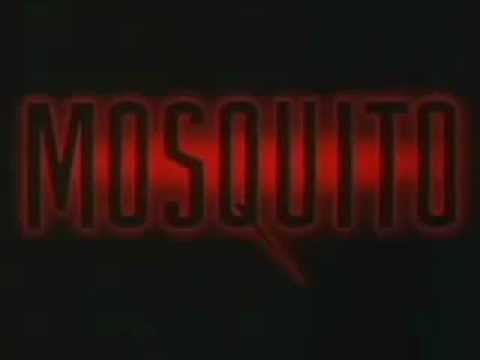 Now try to find yourself a copy of this amazing lost sci-fi horror classic.
R.I.P. Mr. Video Oakdale, Long Island.