Talking Comics with Josh Weisbrod
If you're a subscriber to FPNYC's YouTube channel you're familiar with a weekly segment that's been running starring our colleagues Ruben Miranda and Josh Wesibrod discussing new release comics and graphic novels.  If you're not familiar I recommend you check them out… The guys know their stuff, and share their genuine enthusiasm with the viewer with charm.
Ruben's on the road this week and was unavailable to shoot, but Josh performed without his partner admirably, focusing on Darwing Duck #3, Dark Rain, and the new issue of one the FP staff's favorite new series in years, Bulletproof Coffin.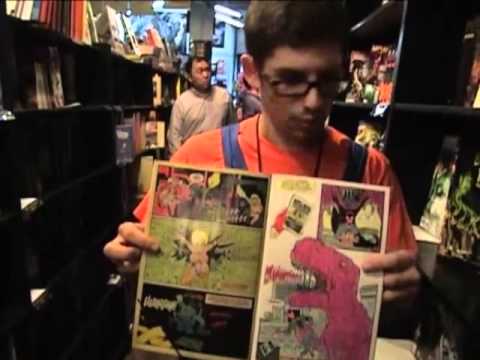 Happy birthday, by the way, Josh.